Naudo Guitar TABs - Full Collection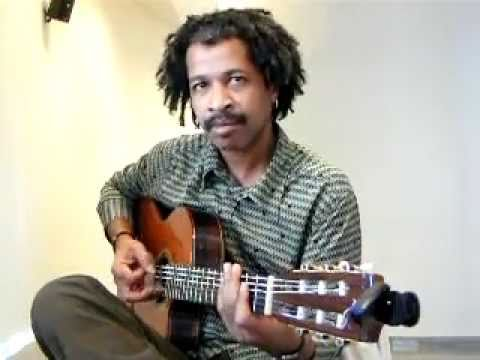 Guitar TABs
Here you can find all the high quality guitar tabs of Naudo - created upon request on PaidTabs.com
Cannot find the tab you're looking for?
💡
If you're looking for a custom guitar tab, we can create it for you on
PaidTabs.com
try it for free. We have more than 200 freelancers ready to create your custom sheet music or guitar tab. Affordable with money back guarantee. Note-for-note transcriptions by real professional vetted musicians.
About Naudo Rodrigues
Naudo Rodrigues is a Brazilian guitarist and composer known for his virtuosic fingerstyle technique and mastery of a wide variety of genres, including jazz, classical, bossa nova, and Latin music. With over 20 years of experience as a professional musician, Rodrigues has established himself as one of the most versatile and talented guitarists of his generation.
Born in Brasília, Brazil, in 1979, Rodrigues began playing the guitar at the age of 12 and quickly developed a deep passion for the instrument. He was largely self-taught, learning by listening to recordings and practicing for hours each day. By the time he was in his early twenties, Rodrigues had honed his skills to the point where he was performing regularly in clubs and concert halls throughout Brazil.
In 2003, Rodrigues moved to the United States to pursue his musical career. He settled in Los Angeles and began playing with some of the city's most prominent musicians, including saxophonist Justo Almario and percussionist Alex Acuña. He also began recording his own music, releasing his first album, "Brazilian Guitar," in 2007.
Since then, Rodrigues has continued to build a successful career as a performer and recording artist. He has released several more albums, including "Storytelling," "Simplesmente," and "Ao Vivo," which showcase his impressive range and versatility as a guitarist. In addition to his solo work, Rodrigues has also collaborated with a wide variety of other musicians, including pianist Otmaro Ruiz, bassist Abraham Laboriel, and drummer Vinnie Colaiuta.
Rodrigues' playing is characterized by his fluid technique, precise fingerpicking, and deep musicality. He has a particular affinity for the music of his native Brazil, and his performances of classic bossa nova and samba tunes are especially notable. But he is equally comfortable playing jazz standards, classical pieces, and even pop songs.
Throughout his career, Rodrigues has earned a reputation as a consummate musician and a true master of the guitar. He continues to perform and record regularly, and his music has won him fans around the world. Whether he is playing solo or with a group, Rodrigues is a musician of rare talent and passion, and his guitar playing is sure to captivate audiences for years to come.