Let's create your favorite guitar tab

PaidTabs has created more than 12,000 high-quality guitar tabs upon customers' request! We can help create any guitar tab you want, whether it's from TikTok, YouTube, Instagram, or Spotify. Click here to create your new guitar tab.
Free tabs are known to be inaccurate and unplayable. On PaidTabs, we create note-for-note guitar tabs with money back guarantee!
How does it work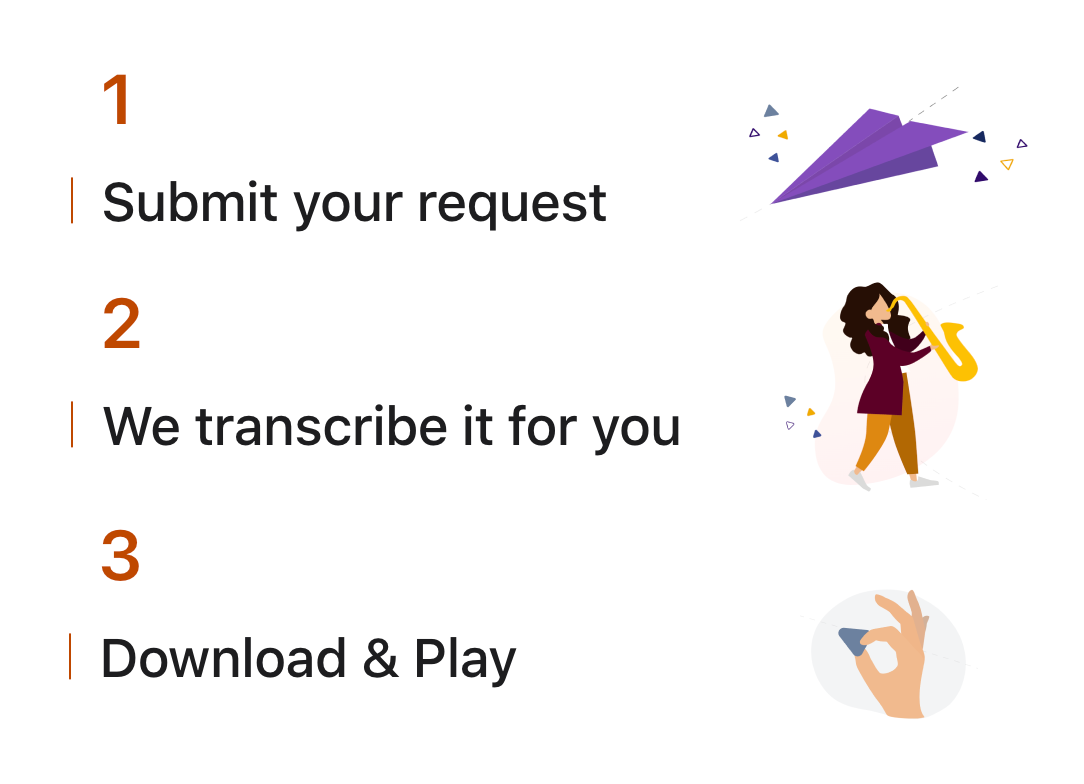 To sweeten the deal, we're currently offering a 10% discount for first-time customers! Simply use the coupon code UCXLR5210 at checkout to claim your savings. Check out our recently transcribed tabs to see what we've been up to. Thank you for choosing PaidTabs!

Why PaidTabs?

Submit your transcription request for free and our musicians create a guitar tab of your favourite song!