How to get your offer highlighted on PaidTabs?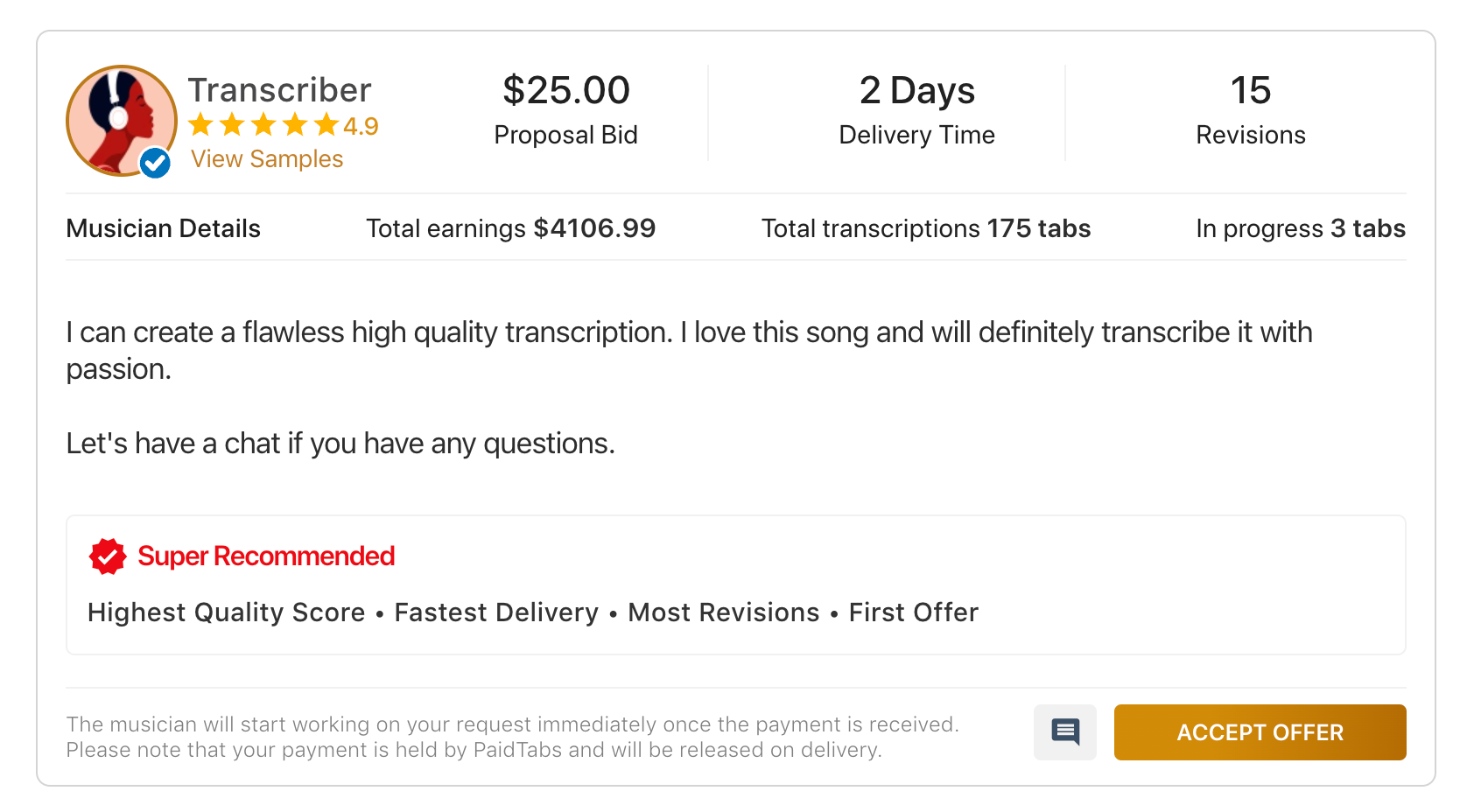 A client usually receives multiple offers and only one offer will get highlighted. You can make your offer stand out the crowd and get all the attention by following the following tips.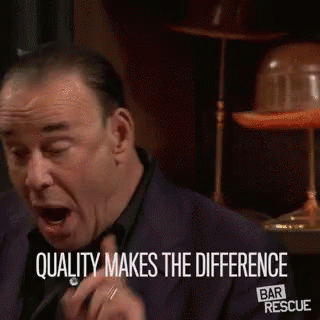 The most important fact to get your offer highlighted is your Quality Score and you can achieve that by delivering quality scores on time without missing deadlines or canceling clients requests.
When you sign up on PaidTabs as a transcriber, our musicians will examine your scores and assign a Quality Score based on the quality of your recently transcribed or uploaded scores.
Your Quality Score may increase or decrease over time as your scores will keep getting checked by our Quality Assurance team.
---
What other facts could help to get my offer highlighted?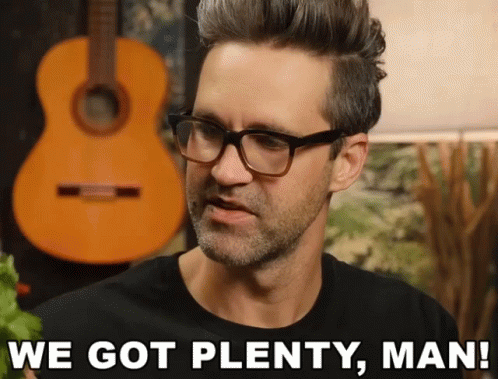 Delivery Days: It's the second most important fact to get your offer highlighted. Make sure to send the least possible delivery days while making an offer. However, it should never be at the expense of quality.
First Offer: Sending the first offer will give an advantage and an extra point to get your offer highlighted. However, don't rush and take your time reviewing the request.
Revisions: The more revisions you offer, the better. It gives customer confidence that you're a 100% sure that the client will be happy!
In Progress: If you have less orders in progress than the others, you will get a point and your offers will get highlighted.

Price: It plays a good role in highlighting your offer but not as much as your the Quality Score! Let's say two musicians have the same quality score and one has a lower price than the other but the second musicians has sent the offer earlier. In this case, the second offer will get highlighted. Quality Score and First Offer win Quality Score and Price!