Export PaidTabs Items to Excel and Seamlessly Integrate Them with Your Instagram and Facebook Shop
💡
Before you start it's important to know Facebook and instagram Shop storefront has been deprecated, essential functionalities like product tagging in posts and reels remain fully operational.
Expand your network and add all your music scores to Instagram and Facebook. Follow this guide to get you started:
Requirements:
Commerce Manager
1. Log into Commerce Manager.
2. Click on Add Catalog
3. Select Ecommerce -> Online Products.
4. Select "Upload product info".
5. Choose the catalog owner, can be a facebook business account or personal. Click Create and then "View Catalog"
---
Now we have to add the items, click on Catalog -> Data sources -> Add Items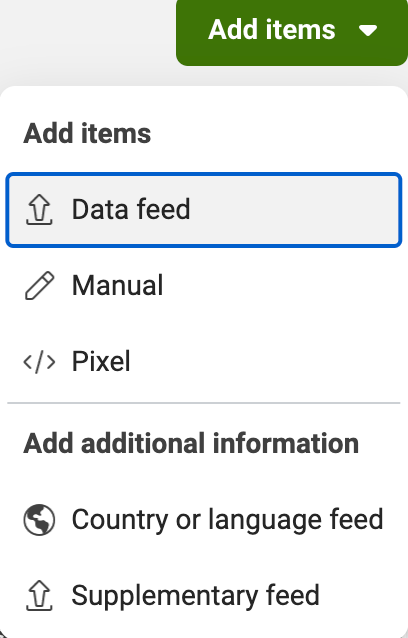 PaidTabs have already prepared the spreadsheet for you, you just need to upload. You can export the excel file from your PaidTabs account or if you're already signed in click here to download the items directly.
Now, you've got two choices: You can either download the file from PaidTabs and manually upload it by selecting 'Upload from your computer,' then simply drag and drop the Excel file and proceed by clicking 'Next'.

Your patience will be rewarded as you wait for the process to complete, and voila!  Your items should now be seamlessly integrated into your account. ✨
💡
To incorporate newly added items, you might need to do a manual upload for now. Rest assured, we're collaborating with the meta team to streamline and automate this process in the near future
Helpful links:
Add shopping tags to Instagram posts