How to export all guitar tracks on Guitar Pro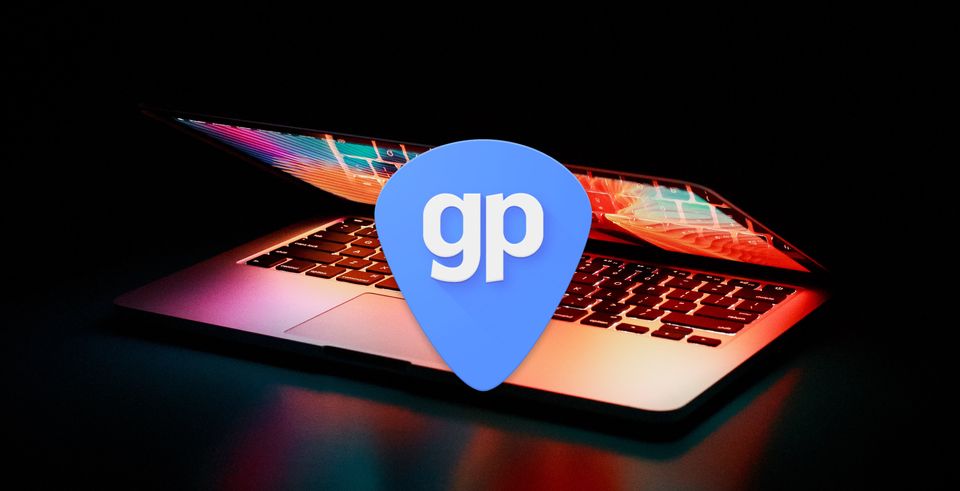 First of all open Guitar Pro 7 / 5 and on the upper menu click File -> Open and choose your guitar pro tab.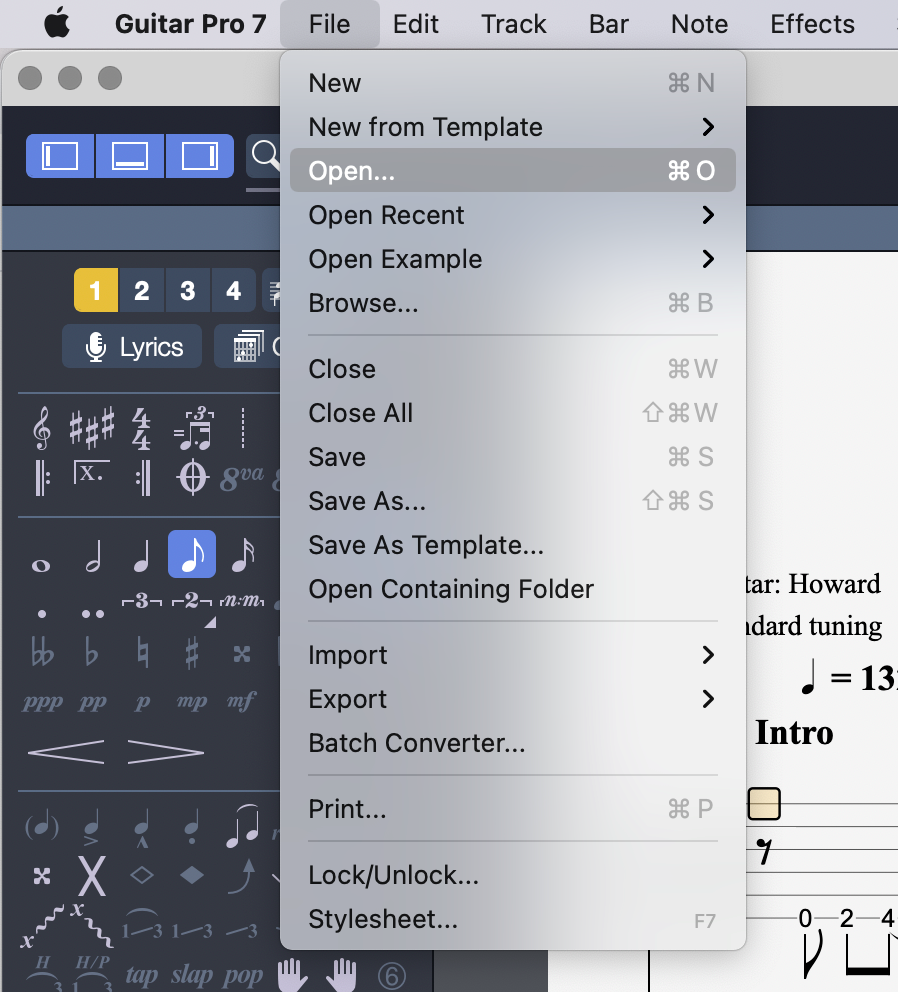 Then on the same  menu click View -> MultiTrack and you will see all the tracks.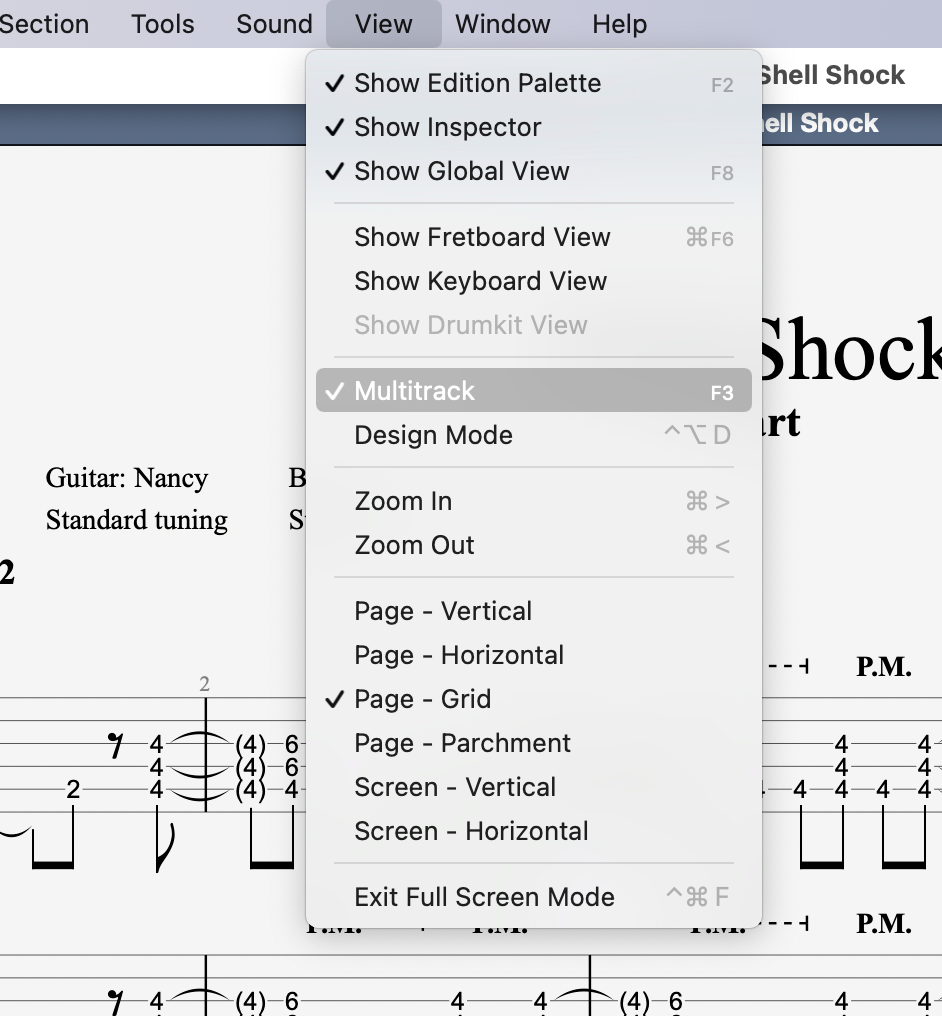 Now you're ready to print or export your PDF file with all the available tracks.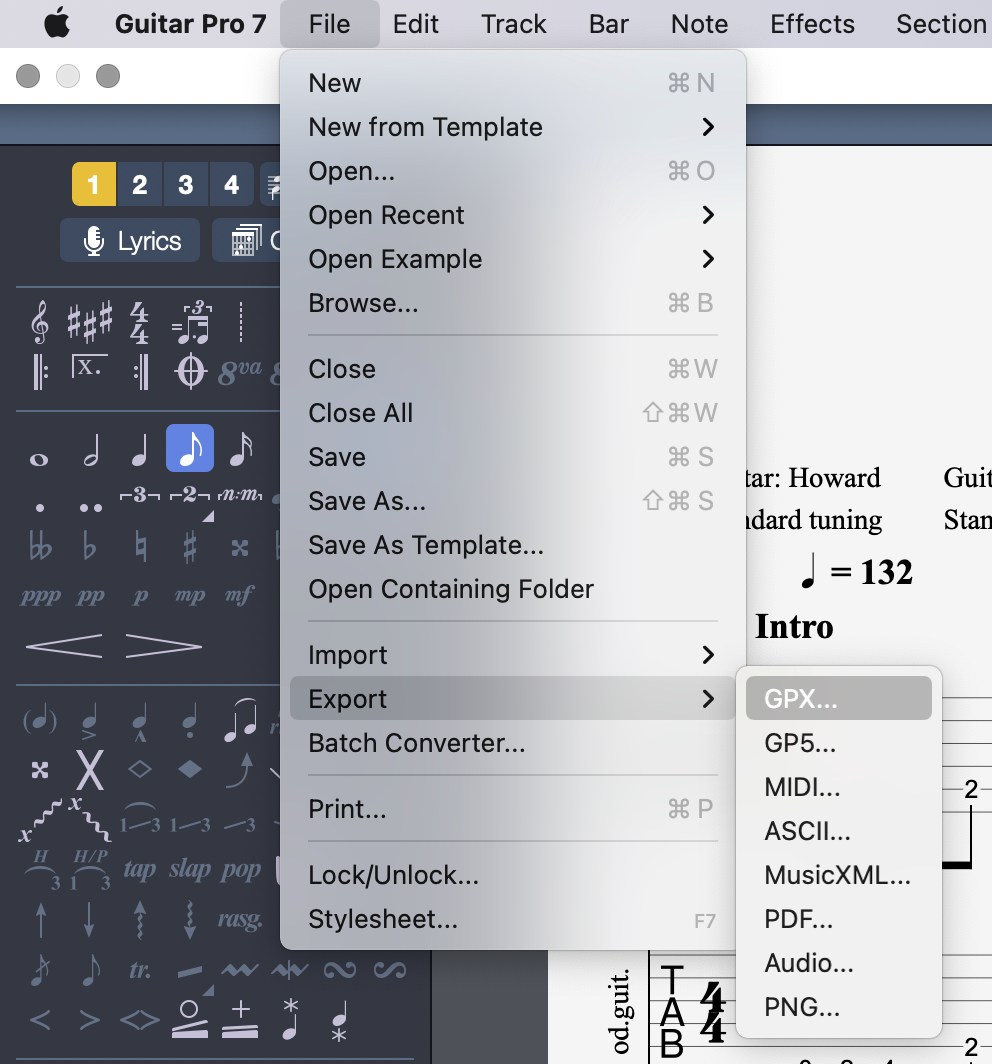 Get Guitar Pro from here: www.guitar-pro.com