What do the symbols on tabs mean?
Guitar tab symbols are symbols that tell the guitar player what to do when reading guitar tablature. The symbols may represent a bend, a palm mute, a hammer on, pull off, vibrato, and more. ... The line at the bottom represents the 6th string, or the low E string, which is the thickest string on your guitar.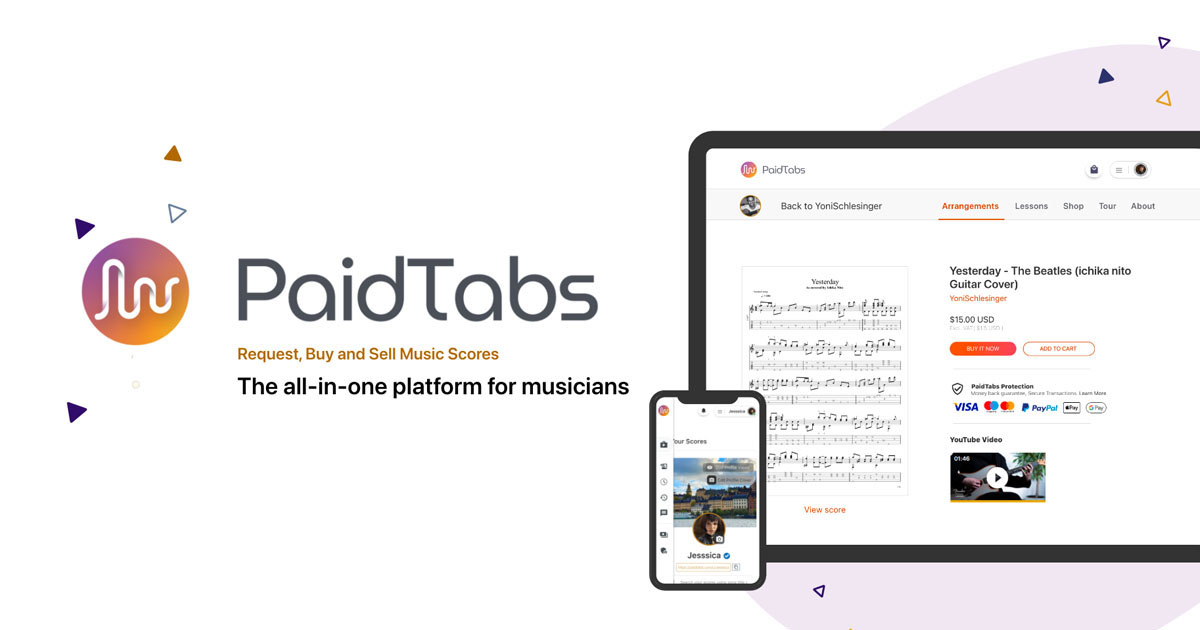 💡
If you're looking for a custom guitar tab, we can create it for you on
PaidTabs.com
try it for free. We have more than 200 freelancers ready to create your custom sheet music or guitar tab. Affordable with money back guarantee. Note-for-note transcriptions by real professional vetted musicians.